Help Section
Downloading Purchased items
Go to Your Account and select Downloads from the "My Account" menu
Downloads
Downloads are in .zip format and can be easily extracted on any operating system. More help on .zip can be found Here…
Help If something goes wrong
If something goes wrong please contact Andrea andrea@andreamonk.co.uk any problems can usually be resolved within 24 hours
Four levels of learning.
Assessing your level
Beginner Level: Where the hands don't move and share Middle C
Medium Level: Where the hands are placed one octave apart in a set key and don't move
Intermediate Level: Where the left hand stays still but the right hand moves where required
Competent Level: Where both hands move
Visual software to help with reading sheet music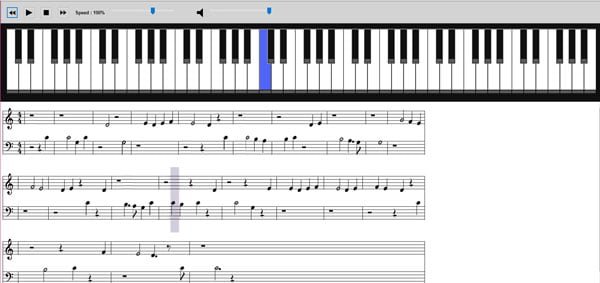 Midi Sheet Music is a free program that plays MIDI music files while highlighting the piano notes and sheet music notes. Works on Windows, Mac OS X, and Ubuntu Linux. This software is available on Sourceforge and is free to download and use.