Cockles and Mussels is a traditional Irish folk song about a fictional fishmonger called Molly Malone. It has been recorded by various artists including Sinead O'Connor and The Dubliners. This has been arranged for Piano Level 2.

Cockles and Mussels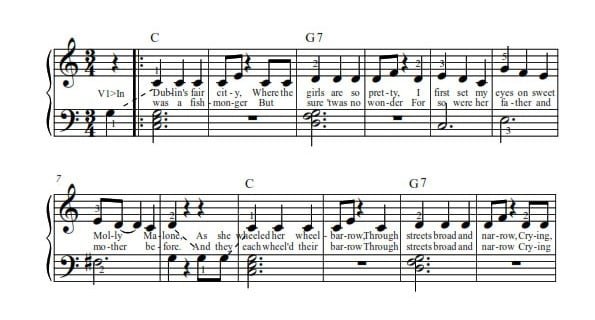 Press play on the audio track above
Bars 1 to 8 (0:00 to 0:13) is the opening verse. Bars 17 to 24 (0:16 to 0:28) is the chorus. There are 3 verses in the song followed by 3 choruses.This arrangement is 48 bars long.

Beginner Piano Level 2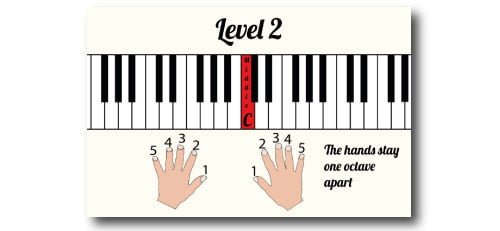 In piano level 2 your hands play 1 octave apart. Your hands will cover the same note names, but all the notes will be one octave apart.
The aim of Level 2 is to learn to read piano sheet music without looking down at your hands, play the melody in the right hand, and add a left hand accompaniment.
Finger numbers have been added to each piece to make it clear which finger to use.
Cockles and Mussels Piano Sheet Music
Cockles and Mussels, a traditional Irish folk song, is arranged at Piano Level 2 by Andrea Monk. It forms part of a collection of books and sheet music arrangements for the beginner piano player. It can be played on both piano and keyboard and is suitable for age 7 and above.
All sheet music arrangements are in PDF format and include an MP3 recording and MIDI file.
It is available from the Shop, priced at £1.95. Please click the button below to take you to the Sheet Music Shop.