The Summer piano concert took place at All Saints Church on Sunday 7th July 2019. There were 18 students performing including 3 people who were playing for the very first time.
Two trophies were presented at the beginning of the evening to the most improved player in the last 6 months.
The winner of the Adult Trophy was Miles Vowles and the winner of the Under 18 trophy was Billie Taylor.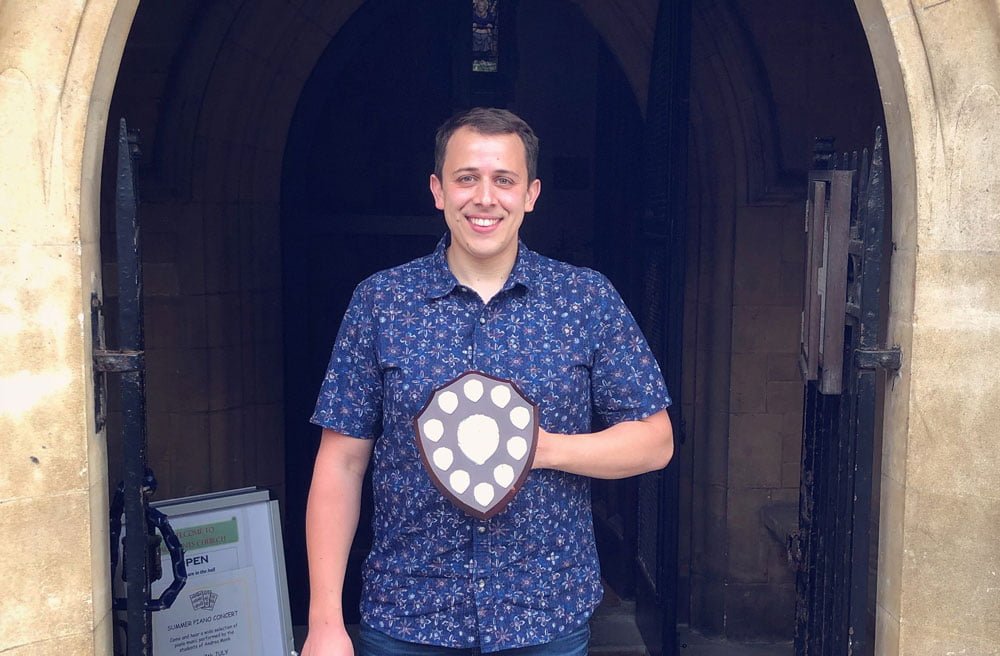 As a new experiment, feedback sheets were handed out to the audience. Each performer received written feedback, giving positive comments and any areas to work on. This was well received by the performers.
The summer concert was enthusiastically supported by friends and family. Tea and cakes were provided in the interval. To conclude the evening Andrea awarded 4 mini trophies. The mini trophy winners were:
Best Speaker – Sacha Bell
Most Accurate Performance – Julia Mitchell
Most Challenging Performance – Xiang Fang
Most Emotional Performance – Elizabeth Milner
Andrea sends her congratulations out to every performer who took part. "Everyone worked hard in their preparation and played with great enthusiasm. The support from everyone in the audience was amazing." The concert lasted for 2 hours and was attended by over 60 people.