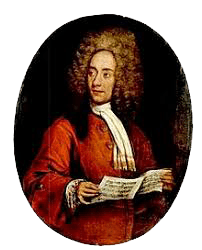 Adagio for Strings in G Minor was started but never completed by the composer Albinoni in around 1708. It was later completed by musicologist Remo Giazotto just after the second World War. It has been used in many adverts and films including Flashdance, Fame and in the television series The Sopranos, where it was used for funeral music. This has been arranged for Piano Level 4.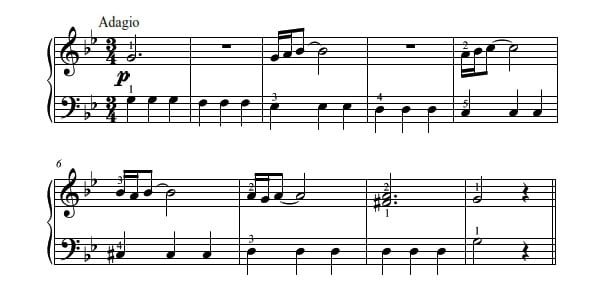 Press play on the audio track above
Bars 1 to 8 (0:00 to 0:17) is the opening theme. Bars 22 to 28 (0:18 to 0:28) is the melody at its highest point. This arrangement is 38 bars long.
Piano Level 4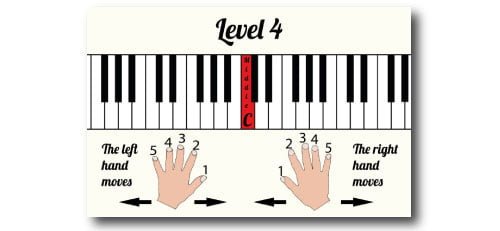 In piano level 4 both hands move where required.
The key of the piece is G minor. Both the notes B and E are played as flats. The aim of Level 4 is to play the melody in the right hand with a rich but playable left hand accompaniment.
Finger numbers have been added to each piece to make it clear which finger to use.
Adagio for Strings in G Minor Piano Sheet Music
Adagio for Strings in G Minor by Albinoni is a haunting slow piece arranged at Piano Level 4 by Andrea Monk. It forms part of a collection of books and sheet music arrangements for the beginner piano player. It can be played on both piano and keyboard and is suitable for age 7 and above.
All sheet music arrangements are in PDF format and include an MP3 recording and MIDI file.
It is available from the Shop, priced at £1.95. Please click the button below to take you to the Sheet Music Shop.